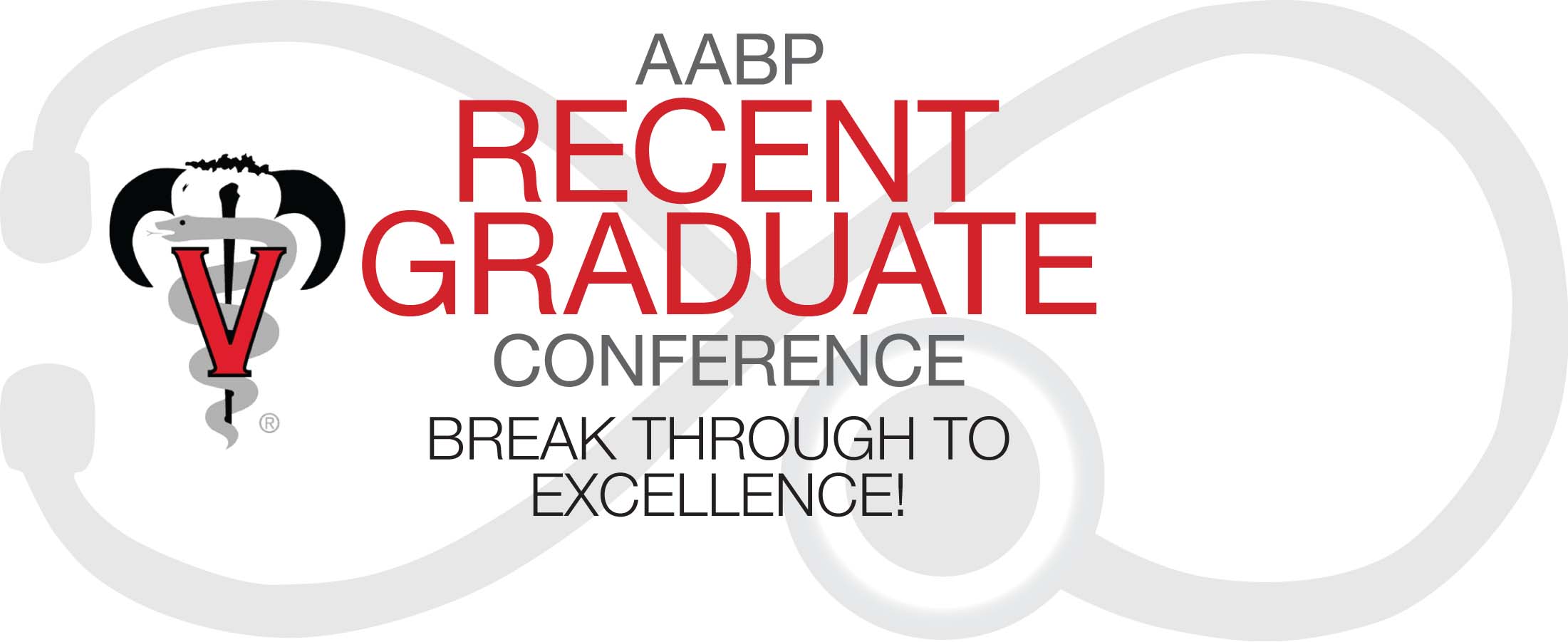 ---
---
---

BCI Online Continuing Education
---
---
Important AABP Deadlines

12/31/2017
Applications Sought for AABP Practice Analysis Workshop Grants
(ASHLAND, Ohio) October 23, 2017-- The American Association of Bovine Practitioners(AABP) Veterinary Practice Sustainability (VPS) committee has received a grant for more than $200,000 from the USDA National Institute of Food and Agriculture Veterinary Services Grant Program (VSGP). The VSGP is intended to relieve veterinarian shortage situations and support veterinary services in the United States. AABP is using the grant to fund veterinary practitioners to participate in a series of two, two-day intensive practice analysis workshops a year apart. For the first-year 2018 workshops,application requirements include U.S. citizenship, veterinarians who have graduated veterinary school from 2008-2017, veterinarians with at least 10% of their practice income from food animals, and preference will be given to practice owners or those with access to practice financial data and veterinarians practicing in or adjacent to a USDA-designated Veterinary Medicine Loan Repayment Program area. Presenters in year one include Dick Lewis and Dr. David Welch. The March and April 2018 workshops will be centrally located in Kansas City, Mo. At the workshops, participants will: · Learn to analyze practice cash-flows to determine profitability and identify trends · Use value proposition concepts to identify and assess current and future client needs · Use partial budgeting to gauge cash-flows, and establish timelines · Forecast to predict how cash-flows may change with new or existing services · Learn about practice valuation for sale or transition · Learn about practice acquisition financing · Network with peers about opportunities and experiences "The comments from the 2017 attendees were overwhelmingly positive," says workshop coordinator and instructor Dr. David Welch. "Follow-up communication demonstrated that participants are taking ownership of the concepts and applying them to their practices." Comments about the workshop benefits from recent graduates who attended the first-year workshops included having a greater ability to delve into financial details, identifying areas of change and opportunities, having a better understanding how to review financial records, and defining goals and objective for the practice moving forward. Workshop attendees are required to participate in pre-workshop assignments and conference calls, and will be asked to provide their practice financial data in order to obtain individualized analysis and training for their specific situation and needs.For those without access to financial data, examples will be provided to allow them to participate in the workshops if selected. An application process will determine participants' eligibility for this free training. Successful applicants will receive a $500 stipend to attend the training. Find a detailed description and outline of the program, as well as an application, at http://aabp.org/next_gen/. Applications are due by 5:00 p.m. (EST) December15, 2017.
1/15/2018
AABP Offers New Conference for Recent Veterinary Graduates
"Kick It Up A Notch" conference will educate and inspire recent veterinary graduates interested in bovine medicine. As the leading organization representing and supporting cattle veterinarians, the American Association of Bovine Practitioners (AABP) recognizes that more recent graduates are often unable to attend the AABP Annual Conference in the fall and take advantage of AABP's bovine-oriented continuing education and networking opportunities. Recent graduates have indicated the desire for more CE on both clinical skills and in practice/employee management, whether they are associates, partners or practice owners. In response to this need, AABP is offering recent graduates (those who have graduated veterinary school between 2010 and 2017) the opportunity to attend a veterinary conference that will offer cutting-edge clinical skills and practice management information. The 2018 AABP Recent Graduate Conference, "Kick It Up A Notch, Take Your Career to the Next Level" will be held Feb. 9-10 at the Hyatt Regency at the Arch in St. Louis, Mo., and is limited to 300 attendees. "The AABP wants to continue to explore ways to offer new member services," explains AABP Executive Vice President Dr. K. Fred Gingrich, II, "and a major focus is to offer services of interest to our recent graduate members. Offering a conference targeted to recent graduates who may not have the opportunity to attend our annual conference helps us to achieve our continuing education mission and outreach to AABP members." This two-day session will be packed with 14.5 hours of continuing education. The general, dairy, cow-calf and feedlot chairs of the program committee are also recent graduates and are drawing from the needs of their veterinary peers and colleagues. "The AABP Recent Graduate Conference program committee was assembled from your peers," says Program Chairman Dr. Blake Nguyen. "Each member represents a unique career path and practice mix, but common to the committee members is the desire to deliver a program that will prove value to participants. With sessions covering practical skills, career development, and innovative science, the Recent Graduate Conference aims to create continuing education and networking opportunities specifically for recent graduates." In addition to providing quality bovine medicine CE, the goal of the conference is to also encourage recent grads to become and stay active in organized veterinary medicine and take advantage of the resources offered by AABP. View the 2018 Recent Graduate Conference program schedule online at http://aabp.org/Recent_Grad/schedule.asp. The printed program will be available online soon. Online registration for the conference is now open and will close Jan. 15, or when 300 attendees have registered, whichever comes first. You must be an AABP member graduating between 2010-2017 to register and attend this conference. Log onto the AABP website (www.aabp.org) to register (under the Conference tab), or go directly to http://aabp.org/Recent_Grad/register.asp. Not an AABP member yet? Join today at http://aabp.org/store/paydues.asp, then register. Hotel reservations can be made at https://aws.passkey.com/event/49141749/owner/988/home.
2/2/2018
Student Case Presentation Competition Submissions, AABP 51st Annual Conference
The AABP Program Committee announces the call for abstract submissions for the Student Research/Clinical Case Presentation Competition to be held Thursday, September 13, 2018, at the 51st AABP Annual Conference in Phoenix, Ariz. The purpose of the competition is to promote student interest in the AABP, encourage development of investigative and communicative skills, and allow veterinary students to actively participate in the annual meeting program. Students at any level in their veterinary program, as well as those who have graduated within six months prior to the competition, are eligible. Graduates should try to ensure that prospective employer(s) will allow meeting attendance. All submissions for the 2018 Student Case Presentation Competition should be submitted online at www.aabp.org/students/case by February 2, 2018. Abstracts for submission will be limited to 250-300 words. All required information can be submitted via the website; receipt of submissions will be confirmed by email. Ten presentations will be selected. Notification will be made by mid- to late-February, so that adequate time is available for travel and class/clinic coverage arrangements. Further instructions will follow for those selected. Presentations will fall into the categories of either Research Reports or Clinical Case Reports. However, research projects should not be part of a graduate program. Students enrolled in masters or doctoral graduate programs should submit their abstracts to the Research Summaries portion of the program. Clinical cases submitted should be practical and representative of those most likely to be encountered with some frequency by recent graduates. The research entries should be applied in nature and directly undertaken by the presenter. Submissions which adhere to these guidelines will receive higher rankings during the selection process. In 2018, AABP will provide $500 for travel to the selected presenters. The contestants will be judged on both the quality of their case investigation or research and the quality of the presentation. Three or four awards will be made, according to the number of entries in each of the two categories, Research and Clinical Case. For a category involving four or fewer entries, one award of $1,500 will be provided. For a category involving five or more entries, a first place award of $1,500 and a second place award of $750 will be presented. No more than one student may be involved with the submission or presentation of a case or research project, therefore abstracts submitted with multiple names of presenters will not be considered. Please contact your AABP faculty representative for more information and for assistance in preparing your abstract. You may also contact Dr. Renee Dewell (rdewell@iastate.edu) or Dr. Fred Gingrich at (fred@aabp.org), or 800-269-2227. We look forward to receiving your submissions and appreciate your participation in the program.